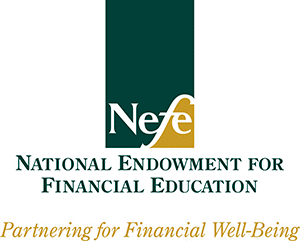 eEnterprises International LLC (www.eEnterprisesIntl.com) was established on May 31, 2013 by Founder, CEO, and Chairman Lizzie L. Evans, EMPA. Working with youth from all over the world, eEnterprises instills and inspires a new, more positive, inclusive, and interconnected value proposition for youth as they enter adulthood. eEnterprises' mission is to connect spaces for youth community programs, entrepreneurship training, and internship opportunities that promote excellence in developing a business
As the principal investigator, Lizzie L. Evans and eEnterprises' consultants partnered with the Financial Education Public-Private Partnership (FEPPP) education committee to review and approve the National Endowment for Financial Education (NEFE) High School Financial Planning Program (HSFPP) curriculum to be implemented in a Seattle Public High School during academic year 2016-2017.  The FEPPP-approved curriculum developed by eEnterprises explicitly models the critical thinking and decision-making skills that form the requisite foundation of any financial literacy education. To ensure that the HSPPP Financial Freedom workshops are is delivered with high fidelity to NEFE's curriculum, eEnterprises International trains its 20-25 volunteer facilitators in quarterly Financial Freedom Train-the-Trainer Workshops.
The Economics Center at the University of Cincinnati has been engaged by NEFE to complete an evaluation of its HSFPP (see http://www.economicscenter.org/expertise/program-evaluation.aspx ).  Lizzie Evans, the principal investigator for eEnterprises International and 2015 Executive MPA graduate from the University of Washington, was selected as a participant in the impact study that will shape NEFE's program evaluation of its financial literacy curriculum.  Stay updated on the HSFPP monthly workshops at the www.ufscps.org event calendar.