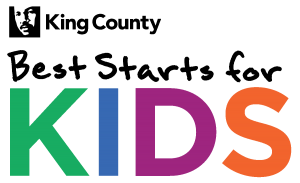 IMMEDIATE RELEASE
Contact: Lizzie L. Evans Martinez-Alvarez
FSC-PS Charitable Foundation
206-660-9295
Foundation.president@fsc-ps.org
FSC-PS Charitable Foundation
Regus Business Center
701 5th Ave, Suite 4200
Seattle, WA 98104
Adrienne Quinn is a Distinguished Practitioner at the Evans School and teaches Executive Leadership, Managing People in Nonprofit and Public Agencies and Homelessness and Social Justice. Join us at the regular monthly board meeting on Thursday, February 28, 2019 to learn about the legislative process to raise public funds for the King County Best Starts for Kids program. Register at https://www.eventbrite.com/e/winter-foundation-board-meeting-tickets-56075542457 to attend this complimentary lunch at the World Trade Center Seattle on February 28, 2019.
Most recently, Adrienne was Director of King County Department of Community and Human Services where she managed a staff of nearly 500 and a biennial budget of $1.5 billion across six divisions: Behavioral Health and Recovery Division, Developmental Disabilities, Adult Services, Children and Youth Services, Housing and Community Development, the Director's Division and All Home, the regional homelessness response. Under Adrienne's leadership, King County adopted and implemented the voter approved Best Starts for Kids, the most comprehensive prevention strategy in the nation for prenatal to 24 years, implemented performance based contracting and visual management systems, and integrated the Medicaid mental health system with the substance use disorder system. Prior to being appointed Director of King County Department of Community and Human Services, Adrienne was the Executive Director of the Medina Foundation. Her previous professional experience includes Vice President of Public Policy and Government Relations for Enterprise Community Partners and Director of Seattle's Office of Housing.
Her professional affiliations and community service have included Locals Executive Committee for the American Public Human Service Association, Planning Commissioner for the Seattle Planning Commission, Housing Development Consortium Board, and Board President for Plymouth Housing Group.
Adrienne holds a Juris Doctor degree from Seattle University, a Master of Divinity from Harvard University and a B.A. from the College of the Holy Cross.
Professional Title:
Distinguished Practitioner
Current Position:
Distinguished Practitioner
Specializations:
Public Management and Leadership
Human Services Policy and Management
Awards:
Friend of Housing Award, Washington State Housing Finance Commission, 2014
Seattle Management Association Leadership Award, 2006
Named Super Lawyer, Law & Politics Magazine, every year from 2003 to 2009
Named One of Washington's Top 50 Women Lawyers, 2006
Butch Blum Award of Excellence, award for attorneys with significant service to the community
Housing Development Consortium Pedestal Award, 2002
###