Immediate Release
Sheetal Gowda
Contact: Info@ufscps.org
Urban Financial Services Coalition
Information Systems Manager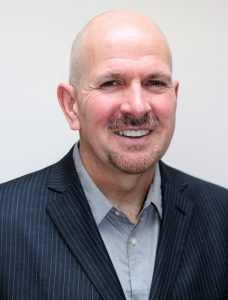 Seattle – Join us at the monthly FSC-PS Charitable Foundation board meeting for lunch and get an inside peek into Force 10 Performance (America) LLC, a successful fiscal client of the Foundation. Force 10 is operated and managed by Ric Carrick. Reserve your seat for a complimentary lunch and learn at https://www.eventbrite.com/e/spring-foundation-board-meeting-tickets-59304637768
Ric Carrick is a experienced business person with a distinguished 40-year career. Carrick is a Pacific Canada Entrepreneur of the Year and an inducted member of the
Entrepreneur of the Year Institute in Dallas, Texas.
Professional Summary
In 1991 Carrick founded InsulPro Industries Inc., a Surrey B.C. based company that grew over a six-year period to 40 North American locations, over 1200 employees and $150 million
in annualized revenues. For five consecutive years InsulPro was one of Canada's 100 fastest growing companies before being sold in 1998 in a $32 million transaction.
In 1999 Ric co-founded iZ Technology Inc., a Burnaby based company that quickly became a leader in the transformation of the music industry from analog to digital recording. Ric was responsible for strategic planning and worldwide sales and marketing of a revolutionary digital audio recorder that was used by many major recording artists and had recorded more #1 hit records than any other dedicated digital recording device.
In 2003 Carrick founded Force 10 Performance with a vision to provide the best athlete training. In sports and in life.
Personal Summary
Ric has lived in the Vancouver, B.C. area since 1964. He has been married to his wife June for 38 years. Ric and June have three children and seven grandchildren. Together Ric and June have designed and constructed five single family homes and managed the subdivision of a 40-acre recreational property.
Ric has competed in nine sports, four at the regional or national level and has personally coached or supervised the training of several hundred athletes; including being the full-time sport coach of an 11-time National Champion, a Pan-Am Games Champion and an All-American.