Tuesday, August 22nd, 2017 at 6pm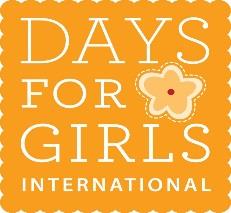 Featured Speaker – April Haberman, Edmonds WA Chapter Director
Days for Girls, a global network which help girls gain access to quality sustainable
feminine hygiene, vital knowledge and community volunteer opportunities.
What You Will Learn:
Liberty Educational Institute is the shining star of
Koforidua, the Capital of Eastern Region of Ghana and
West Africa. Microsoft and FSC-PS Charitable Foundation
have combined efforts to raise awareness of the demand
for education, technology and economic development in
Koforidua, Ghana. Hear a special panel of speakers: Dr.
Omara Abe Chairman of the African Chamber of
Commerce PNW and Clark Atlanta University doctoral
candidate Gayle K. Watts address the issues centered on
poverty and empowering youth here in the United States
and abroad the African continent by adopting the Liberty
Educational Institute model. The FSC-PS Charitable
Foundation is the U.S. fundraising channel and is
partnering with Microsoft Youth4Afrika to offer financial
education through the lenses of technology. Visit .www.lsi.edu.gh for more information about Liberty
Educational Institute. Complimentary bites and sips are offered to the public at large. This project is funded
in part by a Neighborhood Matching Fund award from Seattle Department of Neighborhoods.
Register now at
http://www.seattle.gov/neighborhoods/event-calendar?trumbaEmbed=view%3Devent%26eventid%3D124591776